Importing a podcast means that you might want to change your hosted platform to a new one. Importance of having a podcast. Podcasts allow people to multitask. They can listen to them while they're working on their car, walking their dog, or baking bread (if they can find yeast). Podcasting keeps your brand connected with customers and fans while they go about their lives.

Here is a step-by-step guide on how to import a podcast to podcasts.com from other platforms.

Step 1 - Go to the original hosted podcasts website.

Step 2 - Log in to your account.
Step 3 - After logging in go to your distribution setting or wherever the RSS feed is and copy the RSS Feed URL.
(Note: you must have a hosted podcast added to get an RSS Feed URL)


Step 4- Go to our website (https://www.podcasts.com).

Step 5 - Upon arriving at the homepage in the upper right corner of the page click "Login". (Indicated by the yellow markings)
Step 3- On the login page fill up the necessary login details.
Note: you need to login using your podcaster registration credentials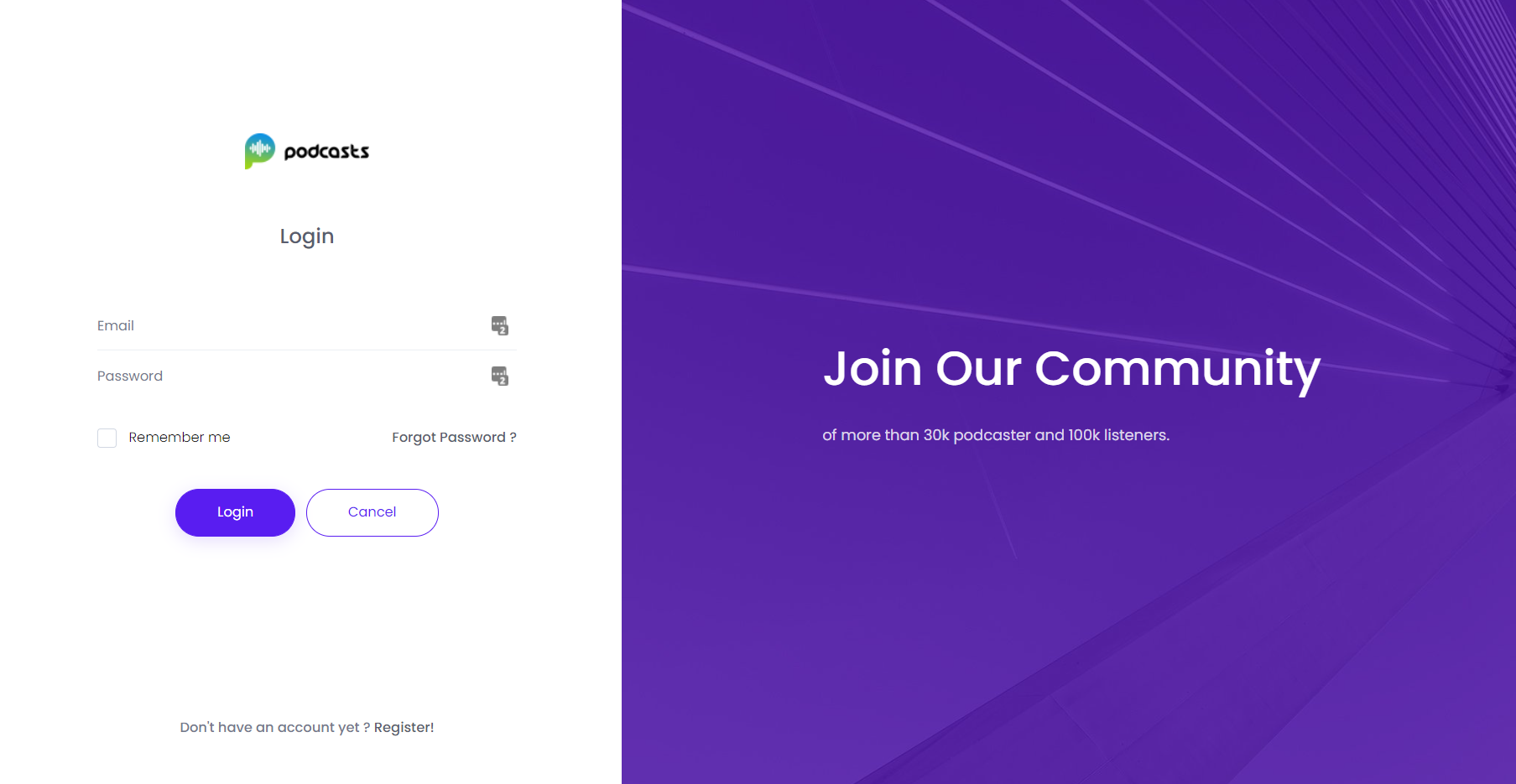 Step 4- On the podcaster, account dashboard navigate your way to the add podcasts and select it.
Step 5- By selecting the add podcast you will be redirected to the add podcast page where you will be selecting the type of podcast. After selecting the import podcast type you will need to fill in the right information and paste the RSS feed URL.
NOTE: use the below step to host a podcast on podcasts.com platform. If you have an external RSS Feed, you can refer to an article in help doc related to " How to add a podcast through External RSS Feed".
https://podcasts.zendesk.com/hc/en-us/articles/360055935951-How-to-Add-a-Podcast-to-the-Podcasts-com-Directory-that-is-Hosted-on-Another-Platform-



Step 6 - After the RSS Feed has been validated the podcast information is listed as the user needs to double-check the information for it to be correct. Click "Submit" if all of the data above are correct.


Step 7 - The podcast page will be generated and redirects you to it. The podcasts RSS Feed created by podcasts.com would be generated after a few minutes that the podcast has been imported. When the RSS feed is generated copy the URL go back to your original hosted platform to redirect your previous listeners, subscribers to your new hosted platform. In the original hosted platform copy the RSS Feed given by podcasts.com and paste it in the redirect URL feed.

Note: The user will receive an email and verifying that the podcast has been imported into podcasts.com with a final instruction on redirecting the RSS Feed.