Why is editing/changing your email is important? In order to verify ownership of your podcast feed, we send emails to all the addresses we find within your RSS feed. We've run across several providers that use default email addresses in your podcast feed, which need to be adjusted in order for you to claim your podcast.

If you have any questions on what is an RSS feed here is a help doc:
https://podcasts.zendesk.com/hc/en-us/articles/360055500532-What-an-RSS-Feed-is-and-how-it-works-


Here is a step-by-step guide on How to Edit your Email in your RSS Feed.
Step 1- Go to our website (https://www.podcasts.com).

Step 2-Upon arriving at the homepage in the upper right corner of the page click "Login". (Indicated by the yellow markings)
Step 3- On the login page fill up the necessary login details.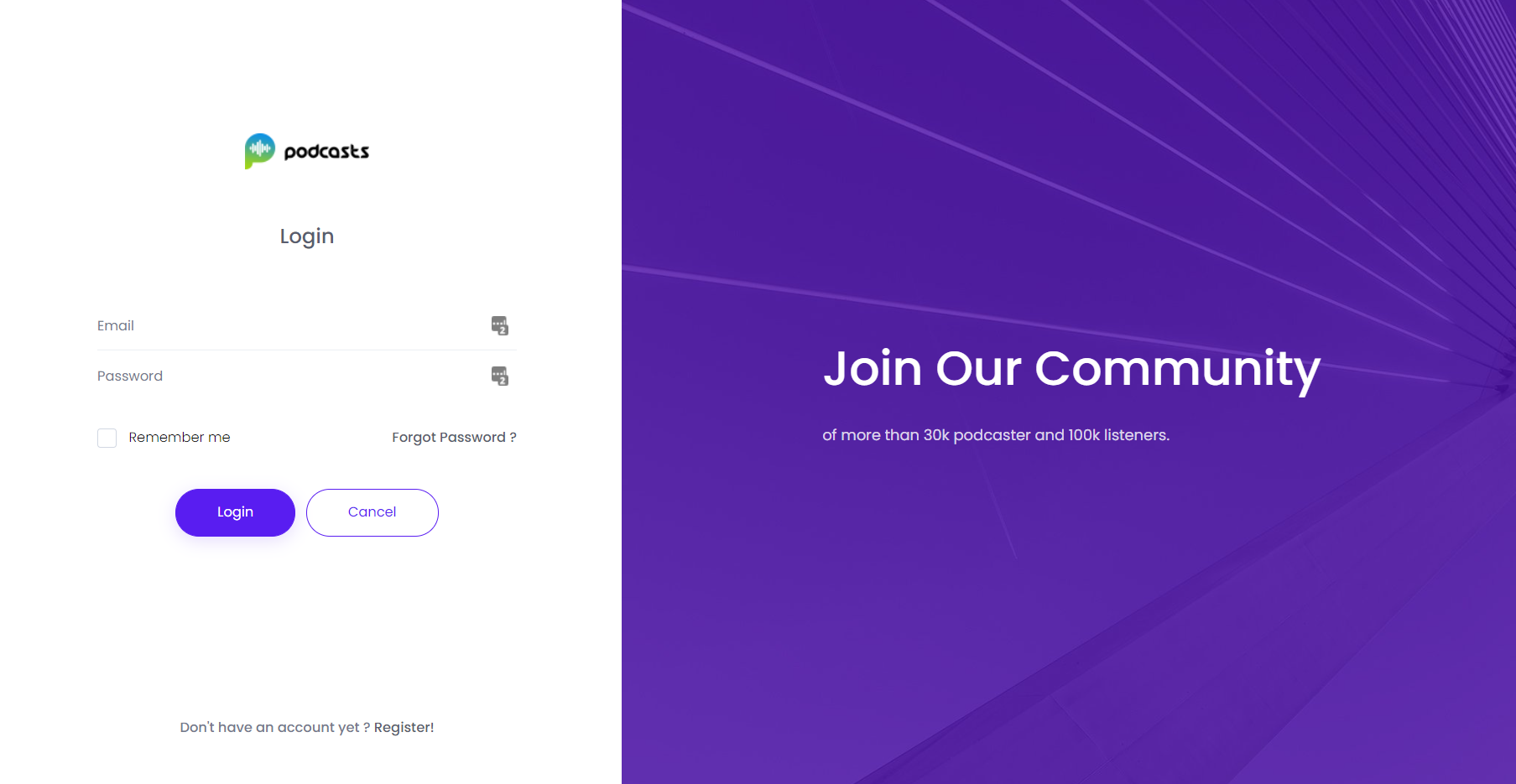 Step 4- On arriving to your account dashboard navigate your way to the podcast dropdown and select "Hosted". (Indicated by the yellow markings)
Step 5- On the hosted podcast page you will see the list of podcasts you have hosted and select the podcast you want to change and click "Manage".
Step 6- On the selected podcast page you will also see the summary of your current info of the selected podcasts. Click on the "Edit Podcast". (Indicated by the yellow markings)
Step 7 - Arriving at the edit podcast page navigate your way iTunes information and change the desire name and email address.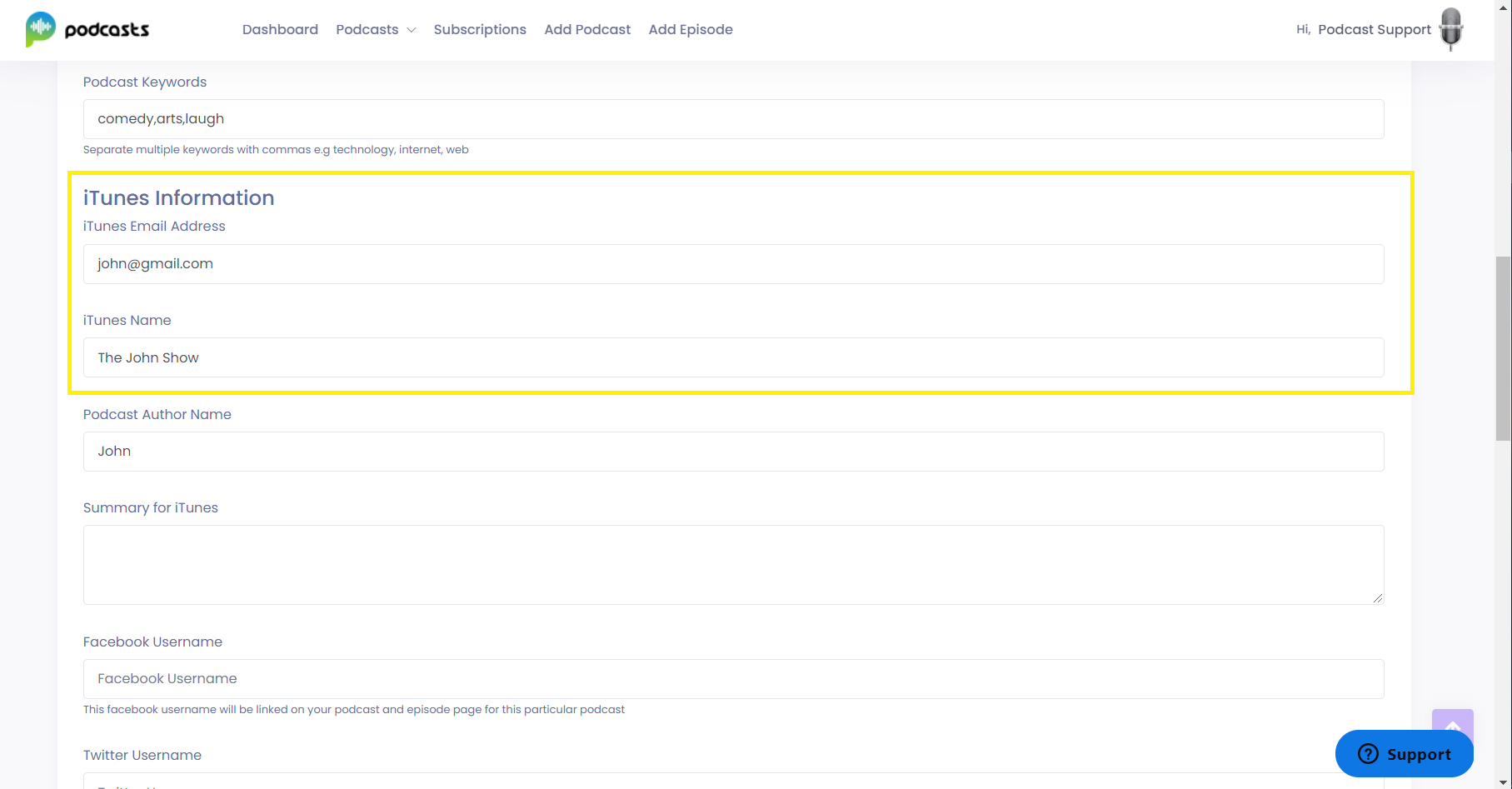 Step 8 - Lastly scroll down to the bottom of the page and click the "Update" button to save the changes.