By sharing your Podcast on social media you can easily promote your podcast or show with this option even your listeners can share your podcast/show to social media.


Here is a step-by-step guide on How to Share your Podcast to Social Media?
Step 1- Go to our website (https://www.podcasts.com).

Step 2- Upon arriving at our homepage navigate your way to our podcast directory in which you can select a specific category you want to listen to. Or you can use the search icon when you have a specific podcast in mind. (Indicated by the yellow arrow and box)​



​

Note: This pops up when you clicked the search icon, a search bar will come out.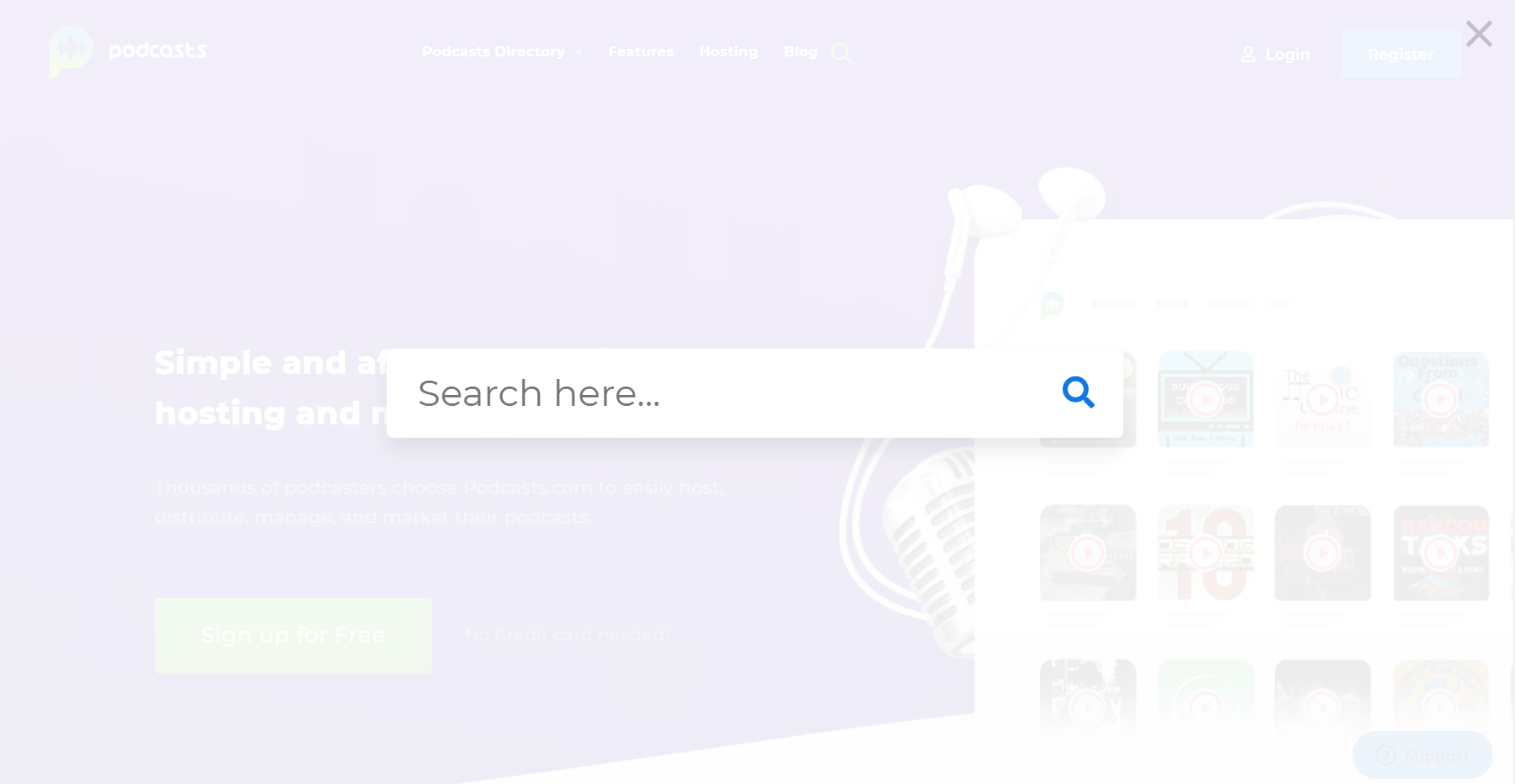 Step 3- When you have chosen a category or a specific search you will be arriving on the results page. On arriving on the page browse through the list and select the podcast.






Step 4 - Arriving at the specific podcast page you will see options on how to share your podcast to different social media platforms.

Step 5 - By clicking also the share icon you will have an option to select a platform that you want to share your podcast.