Take Note:
Before submitting your show to Apple Podcasts, make sure you have hosted the podcast on podcasts.com.
Have at least one full episode published to your hosting platform, and double-check that your podcast meets these basic requirements:
Podcast Title: Be descriptive and stay beneath the 255 character limit.
Description: Write a compelling synopsis within the 4000 character limit.
Podcast Artwork: Cover art should be greater than 1400px x 1400px, 1:1 image ratio, in the RGB color space, and saved as a .jpg or .png.
Category: Specify three categories most applicable to your show.
Language: Use the ISO 639 two-letter language code.
Explicit: Mark explicit content.
Here is the step-by-step process of publishing your podcast to Apple Podcast
Note: Your podcast must be hosted on podcasts.com before you submit it to Apple Podcasts or any other platform.

Here is a step-by-step guide on how to publish your podcast to Apple iTunes.

Step 1 - Login to Podcasts.com (https://www.podcasts.com)
Step 2 - Click the "Manage" button to view the Podcast: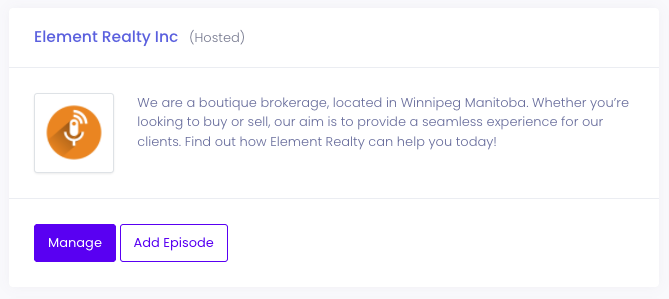 Step 3 - Then, navigate to the bottom right to find your RSS FEED URL (see screenshot). Copy that URL.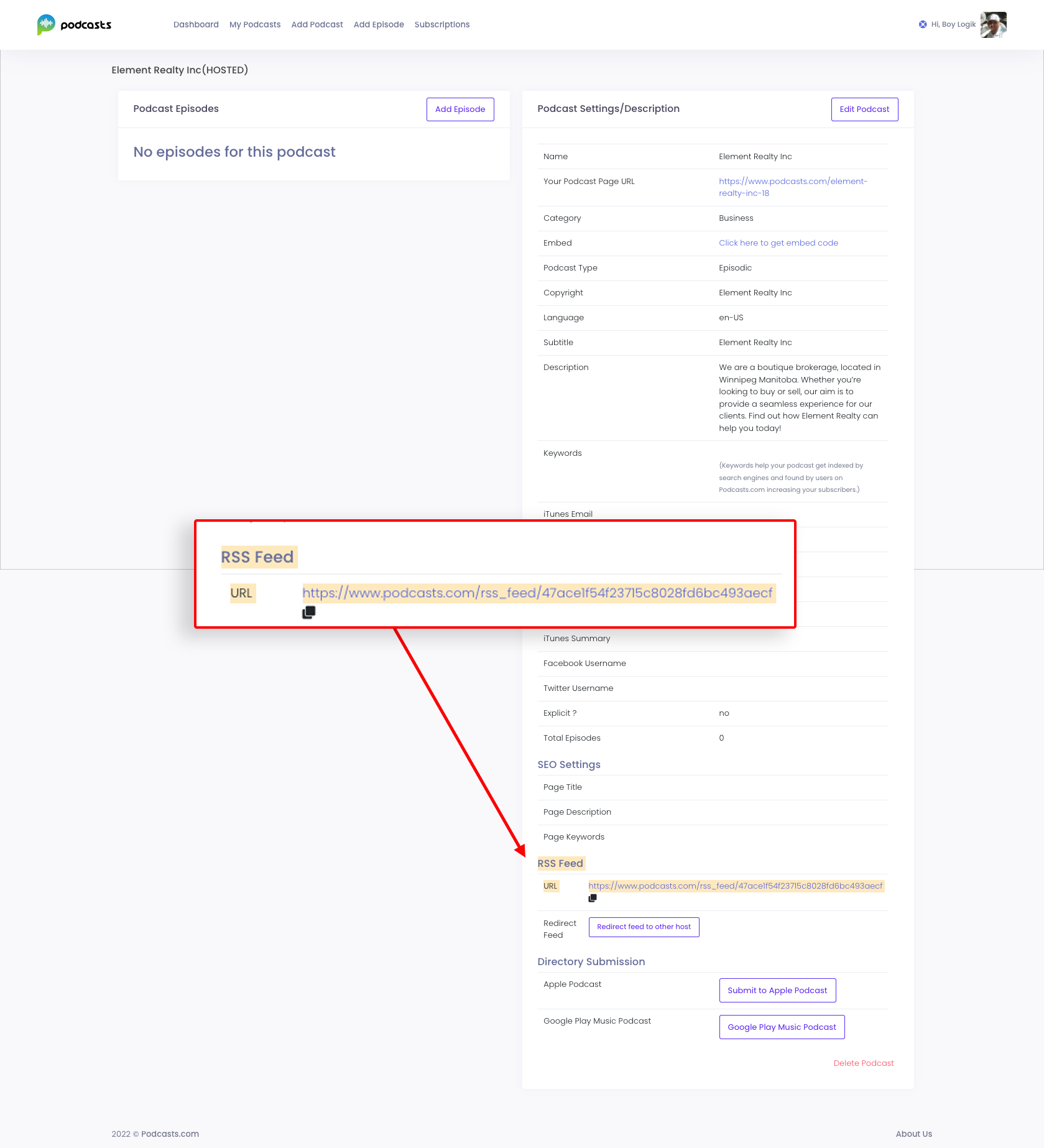 Step 4 - Go to iTunes Connect and login with your Apple ID. (https://itunesconnect.apple.com/login)
Step 5 - After logging in on iTunes Connect click on "Podcast Connect".
Step 6 - You will be logging in again with Podcast Connect using your apple id.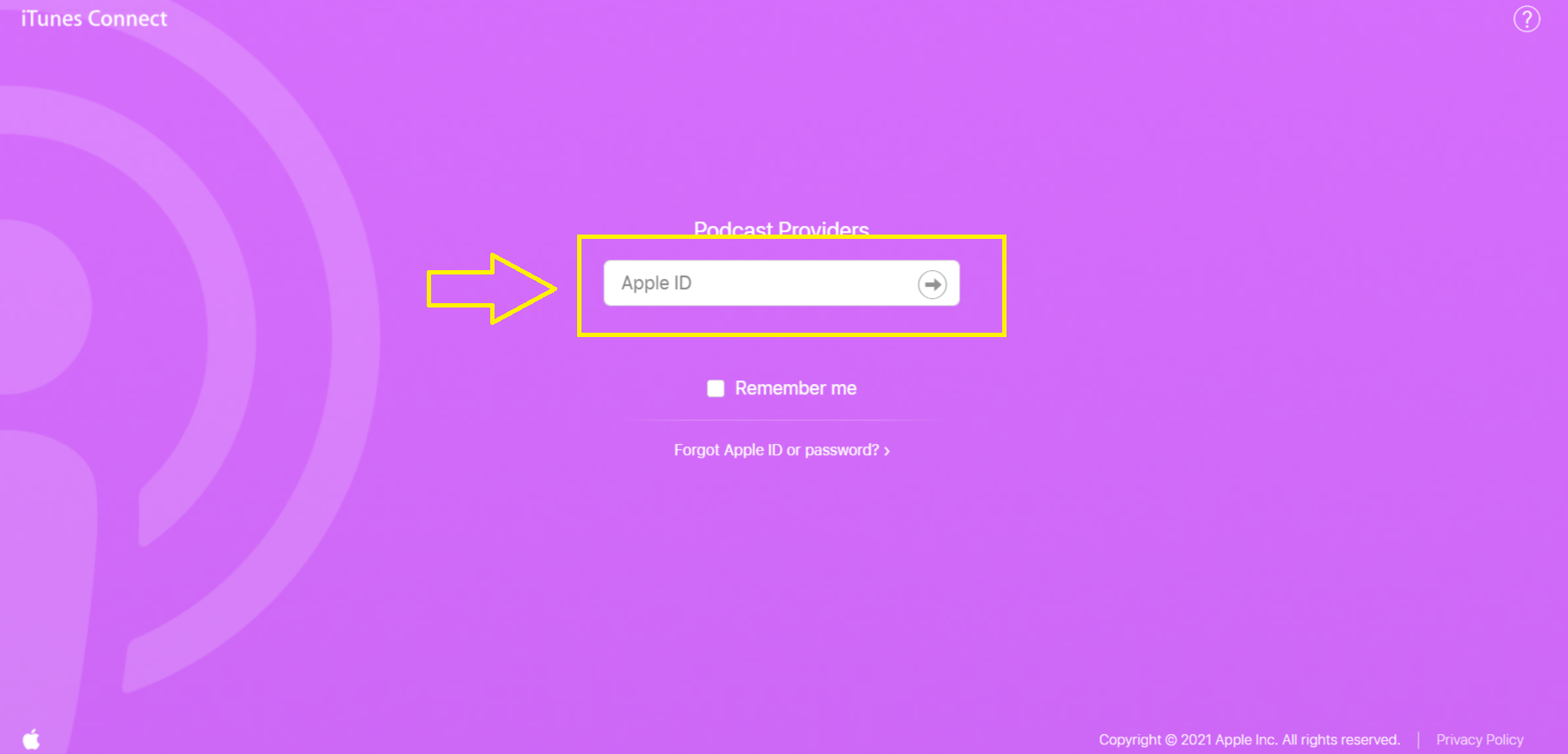 Step 7 - Lastly on the My Podcasts page, you will see the add podcast RSS Feed needed. (See the instructions provided in the picture)
That's it. Apple may take an hour or more to update your feed. Going forward, all episodes will automatically be submitted to Apple as they refresh the rss feed.