What is an RSS?
RSS stands for Really Simple Syndication. It refers to files easily read by a computer called XML files that automatically update information.
This information is fetched by a user's RSS feed reader that converts the files into the latest updates from websites in an easy-to-read format. It feeds you headlines, summaries, update notices, and links back to articles on your favorite website's page.
This content is distributed in real-time so that the top results on the RSS feed are always the latest published content for a website.

And How it works?

Here is a step-by-step guide on how RSS Feed works (Based on our website)

Step 1- Go to our website (https://www.podcasts.com).

Step 2- Upon arriving at our homepage navigate your way to our podcast directory in which you can select a specific category you want to an RSS feed. Or use the search icon when you have a specific podcast in mind.
Step 3- When you have chosen a category or a specific search you will be arriving on the results page. On arriving on the page browse through the list and select the podcast.
Step 4- On the selected podcast page you can see the podcast info and the number of episodes. Under the info of the podcast you can see the Podcast RSS Feed and then select it.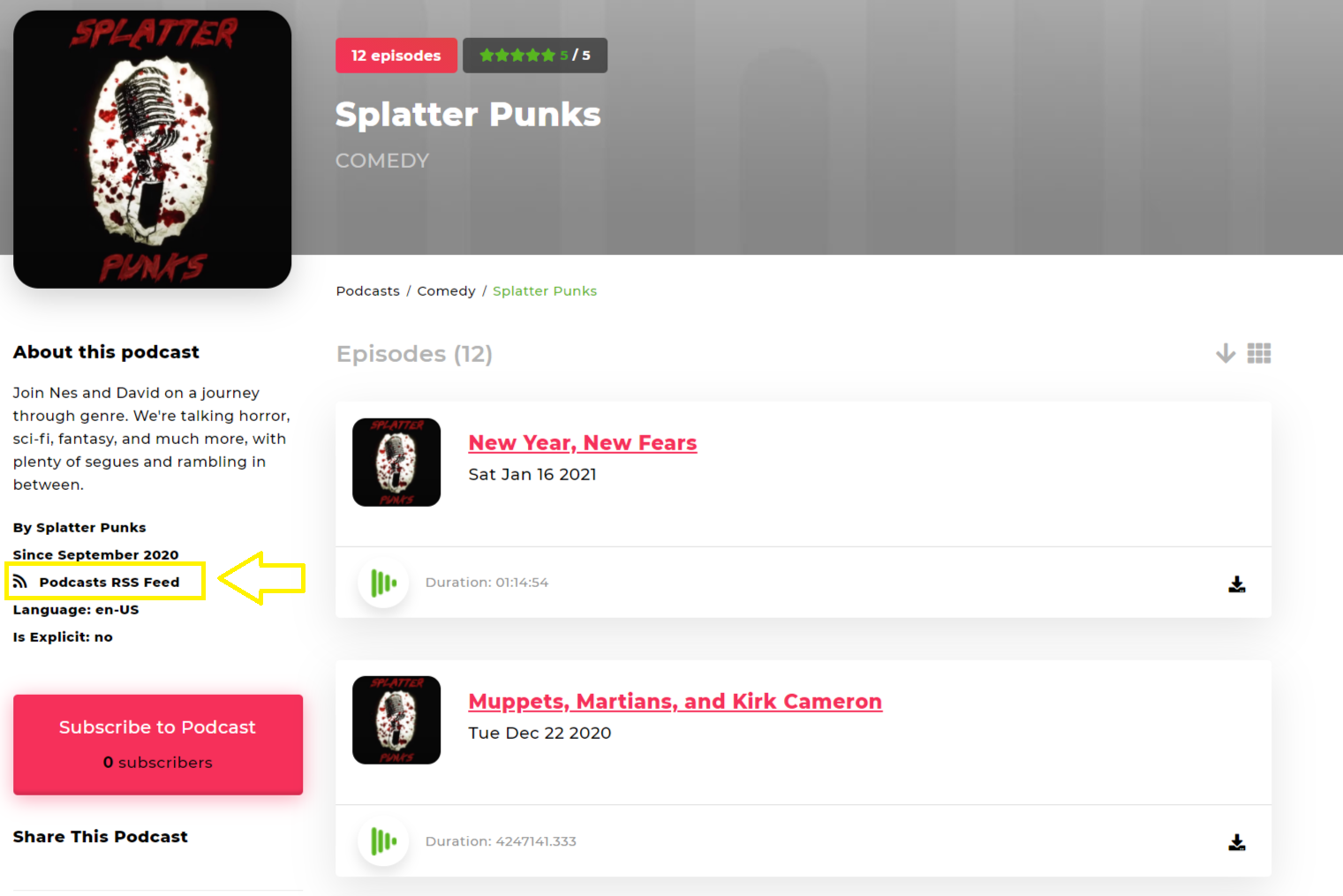 Step 5- You will then be redirected to the RSS Feed. On the page highlight the page URL and copy it. (Indicated by the yellow markings)
Step 6- After copying the URL go to the Podcasts website you want to add the RSS feed from and paste it.