Why should you add an episode? Adding an episode gives listeners/users to interact with that episode and with the possibility of getting subscribe to your hosted podcasts.

Here is a step-by-step guide on how to add an episode to a podcast.
Step 1- Go to our website (https://www.podcasts.com).

Step 2-Upon arriving at the homepage in the upper right corner of the page click "Login". (Indicated by the yellow markings)
Step 3- On the login page fill up the necessary login details.
NOTE: Use your podcaster login credentials.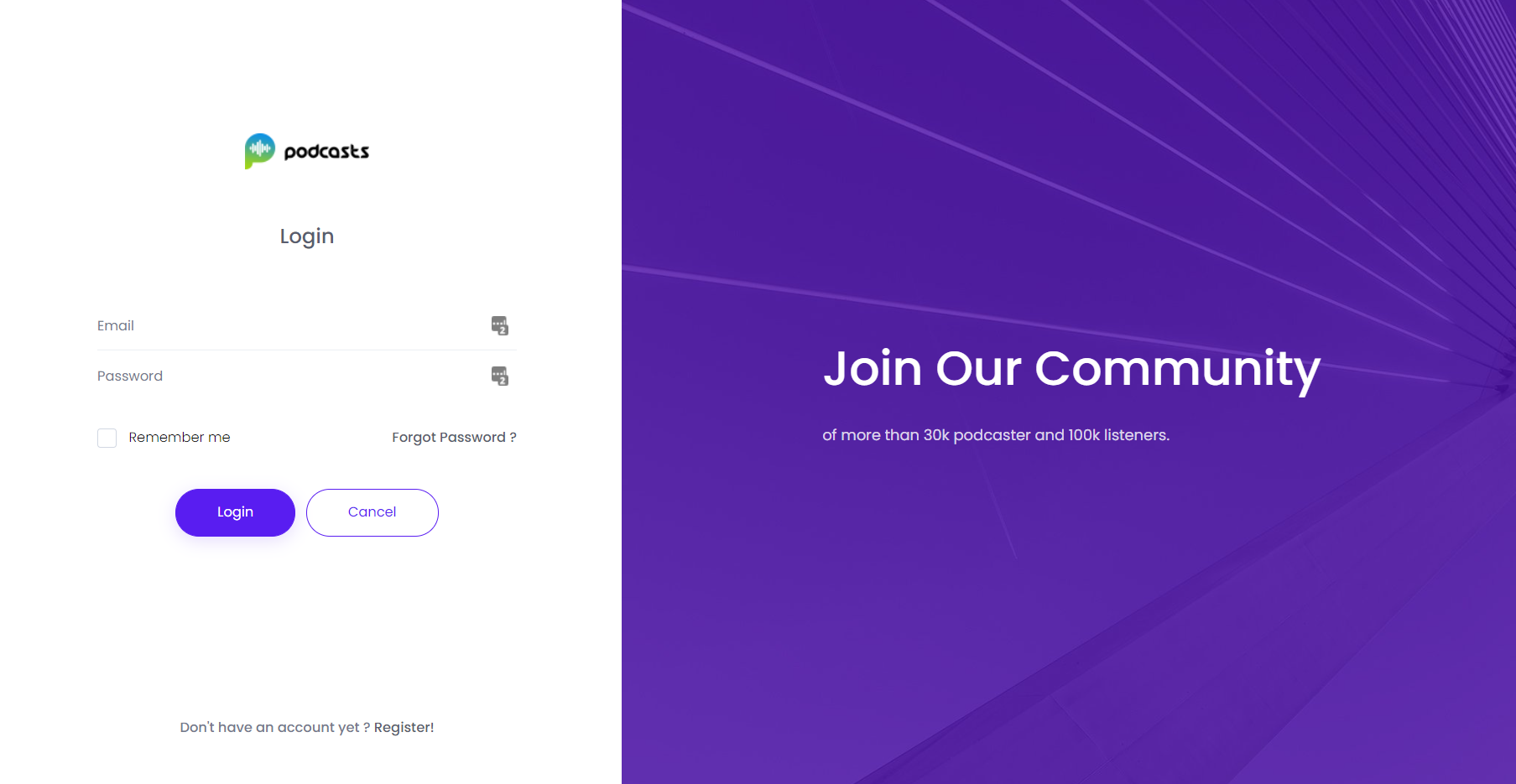 Step 4
Scenario 1- On the podcaster account dashboard navigates your way to the Podcasts and in the dropdown select hosted. (Indicated by the yellow markings)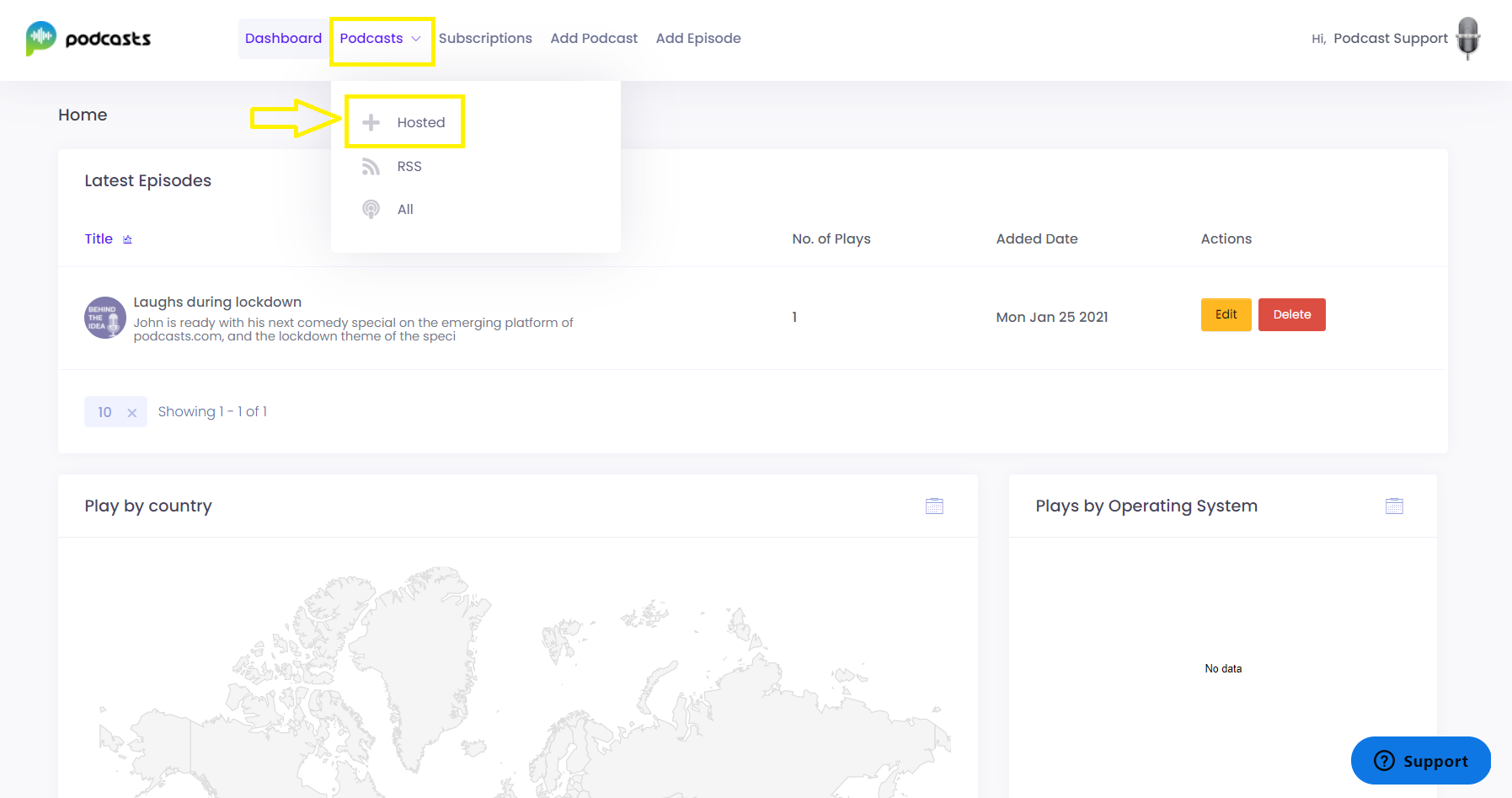 Step 5- On the Hosted podcast page you can see the list of podcasts and select the podcast you want to add an episode on.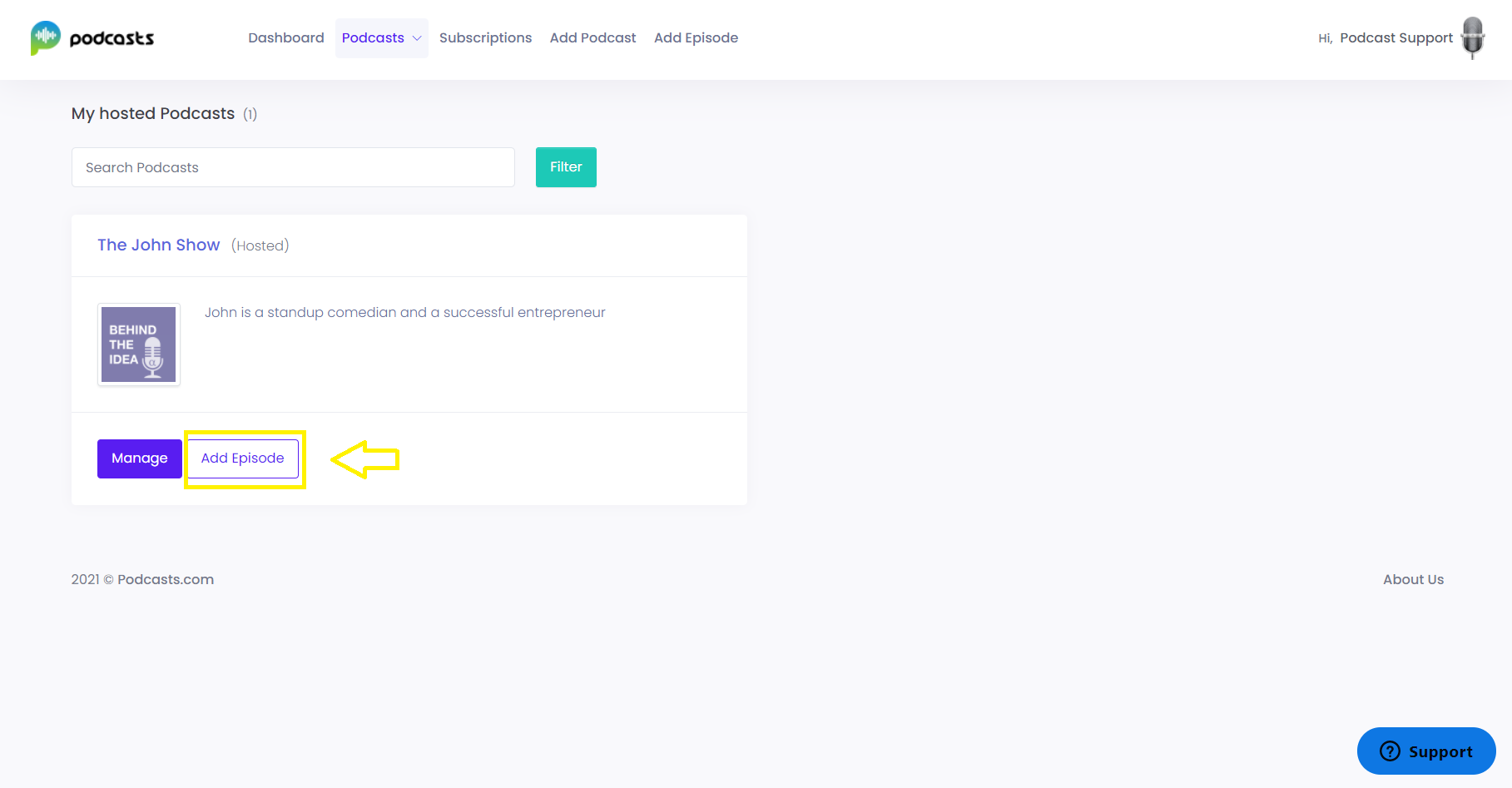 Step 6- Arriving at the add podcast page fill in the necessary information needed. Lastly after putting the information needed click "Save Changes" to verify it.
Scenario 2-Or you can click directly from the account dashboard and perform Step 6.