To update the necessary information to your iTunes data by changing your email. Also If you no longer use the email address that's associated with your Apple ID, you can change it. You won't lose access to your contacts, purchases, or other account information.

Here are the instructions on how to edit the email address inside your RSS Feed:
1. Go to our website (https://www.podcasts.com).
2. Upon arriving at the homepage in the upper right corner of the page click "Login". (Indicated by the yellow markings)


3.On the login page fill up the necessary login details.
4. On arriving to your account dashboard navigate your way to the podcast dropdown and select "Hosted". (Indicated by the yellow markings)
5. On the hosted podcast page you will see the list of podcasts you have hosted and select the podcast you want to change and click "Manage".
6. On the selected podcast page you will also see the summary of your current info of the selected podcasts. Click on the "Edit Podcast". (Indicated by the yellow markings)


7. Arriving at the edit podcast page navigate your way iTunes information and change the desire name and email address.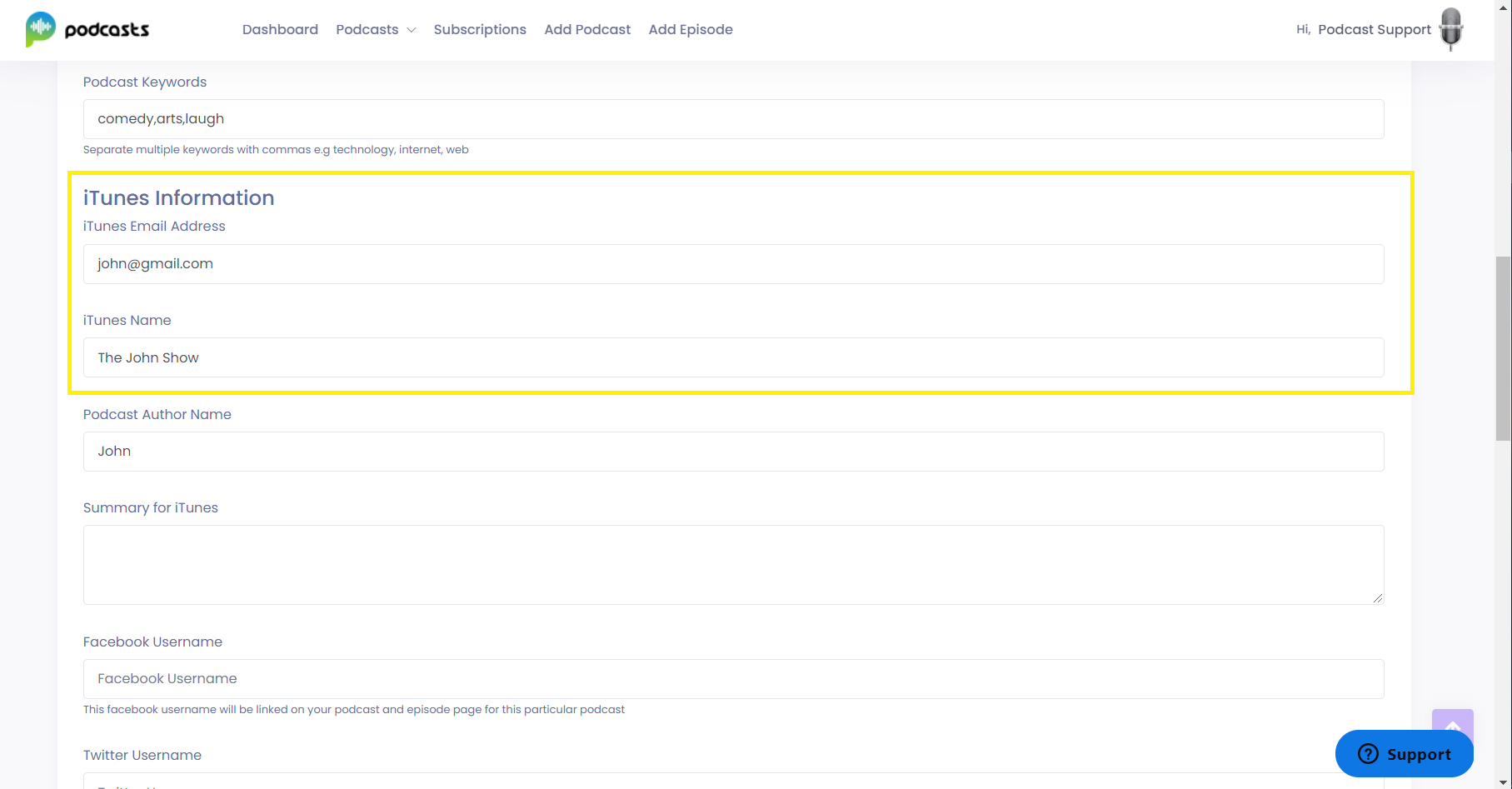 8.Lastly scroll down to the bottom of the page and click the "Update" button to save the changes.