Unfortunately, the podcast has been rejected for one or more of the following reasons: Technical problems, usually the lack of episodes or the inability to download or play episodes. These problems can almost always be avoided by testing your feed using Subscribe to Podcast in the File menu prior to submission.
To get your podcast feed approved in Spotify, iTunes, Google, or Stitcher, please follow the steps below:
1. Go to our website (https://www.podcasts.com).
2. Upon arriving at the homepage in the upper right corner of the page click "Login". (Indicated by the yellow markings)


3.On the login page fill up the necessary login details.
4. On arriving to your account dashboard navigate your way to the podcast dropdown and select "Hosted". (Indicated by the yellow markings)
5. On the hosted podcast page you will see the list of podcasts you have hosted and select the podcast you want to change and click "Manage".
6. On the selected podcast page you will also see the summary of your current info of the selected podcasts. Click on the "Edit Podcast". (Indicated by the yellow markings)


7. Arriving at the edit podcast page navigate your way iTunes information and change the desire name and email address.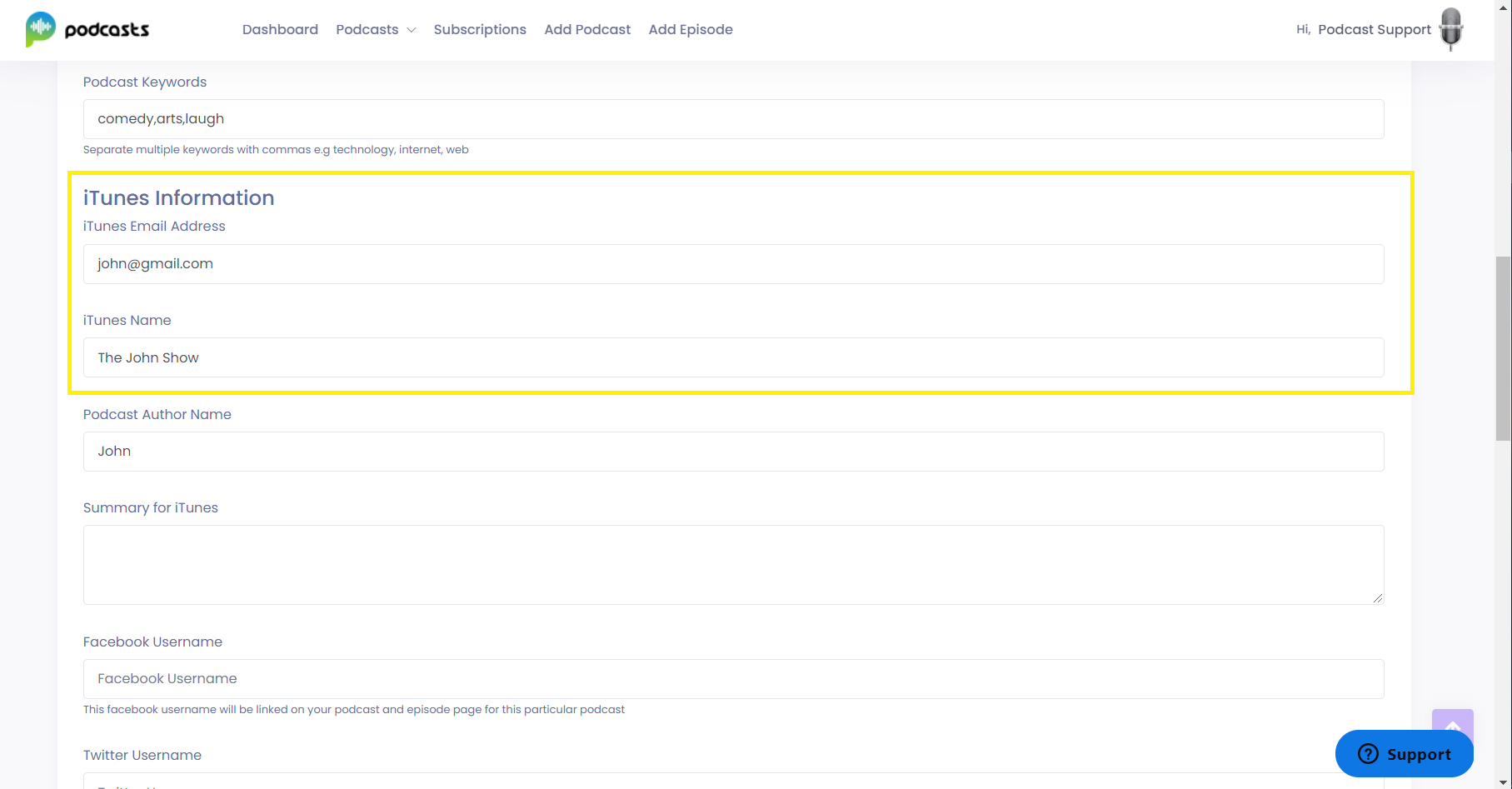 8.Lastly scroll down to the bottom of the page and click the "Update" button to save the changes.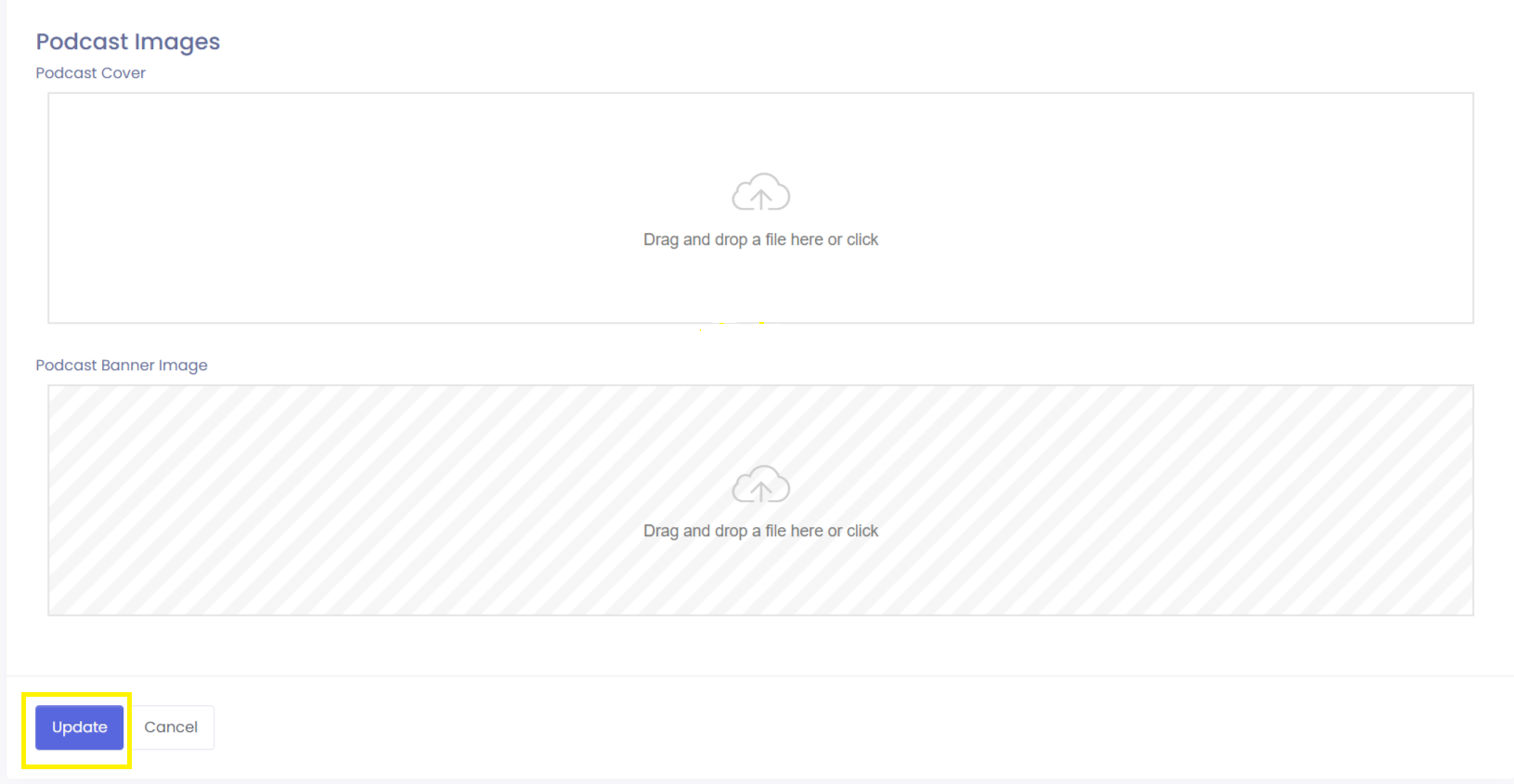 9. You may now copy the podcast's RSS Feed, and validate it to Spotify.