If your podcast is indexed here or the original podcaster is no longer available but wants to continue your podcast here on our website, follow the steps below to claim your podcast ownership:
Step 1- Go to our website (https://www.podcasts.com).

Step 2-Upon arriving at the homepage in the upper right corner of the page click "Login". (Indicated by the yellow markings)
Step 3- On the login page fill up the necessary login details.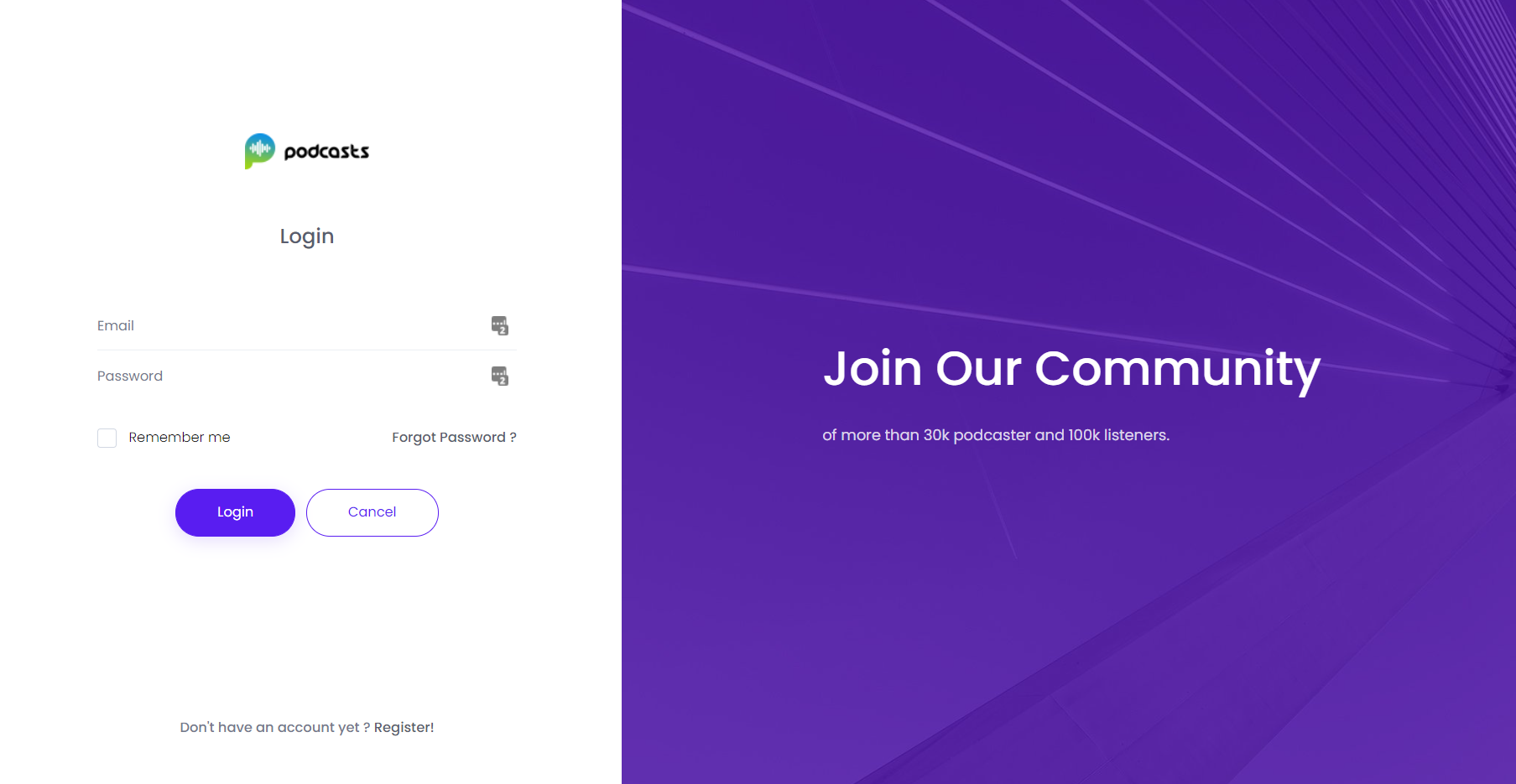 Step 4 - Go back to the homepage then search for the specific RSS feed podcasts using the search bar or podcast directory.


Step 5 - After searching select the podcast you want to claim ownership of by clicking the "Claim Podcast" or you can request the podcast to be removed.


Step 6 - Then you will be required to fill up a form when claiming podcast ownership. After you have put the necessary details scroll to the bottom and click submit.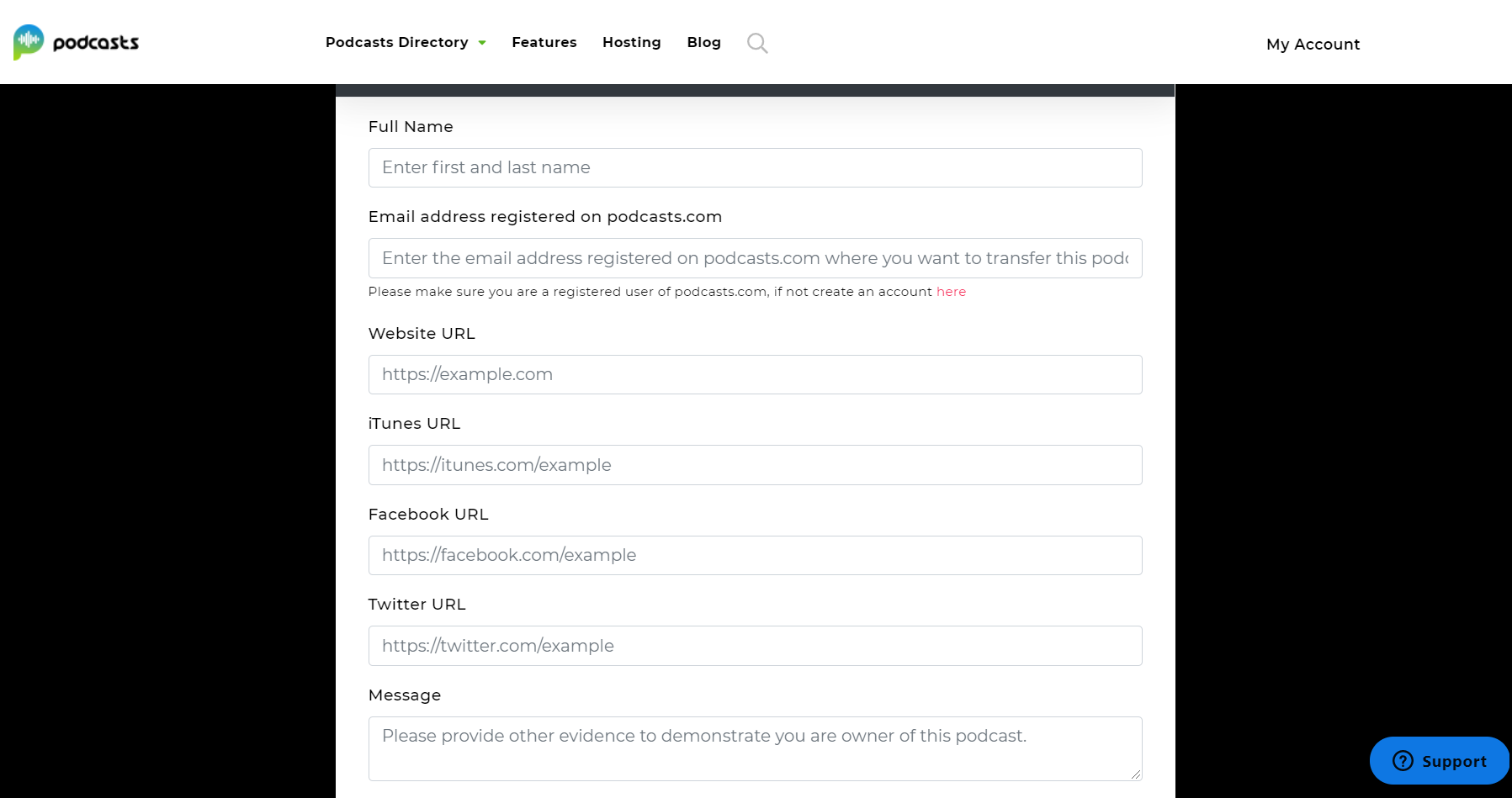 Take note of this message: Our team will review your request to claim this podcast. If approved, your user profile will automatically have this podcast within it for you to manage going forward. Typically turnaround time is 1 - 2 business days.