To completely remove your Podcaster account from our website, you can complete this process yourself by simply logging in to your account.

NOTE: When your account is deleted, all podcasts, episodes, and other data will be removed and will not be recoverable. Please make sure you intend on deleting all of your account data along with your account.

Here is a step-by-step guide on how to delete your podcast/subscriber account as a user.


Step 1- Go to our website (https://www.podcasts.com).

Step 2-Upon arriving at the homepage in the upper right corner of the page click "Login". (Indicated by the yellow markings)
Step 3- On the login page fill up the necessary login details.

Note: You can log in with either your podcaster or subscriber account as it has both functionalities to delete.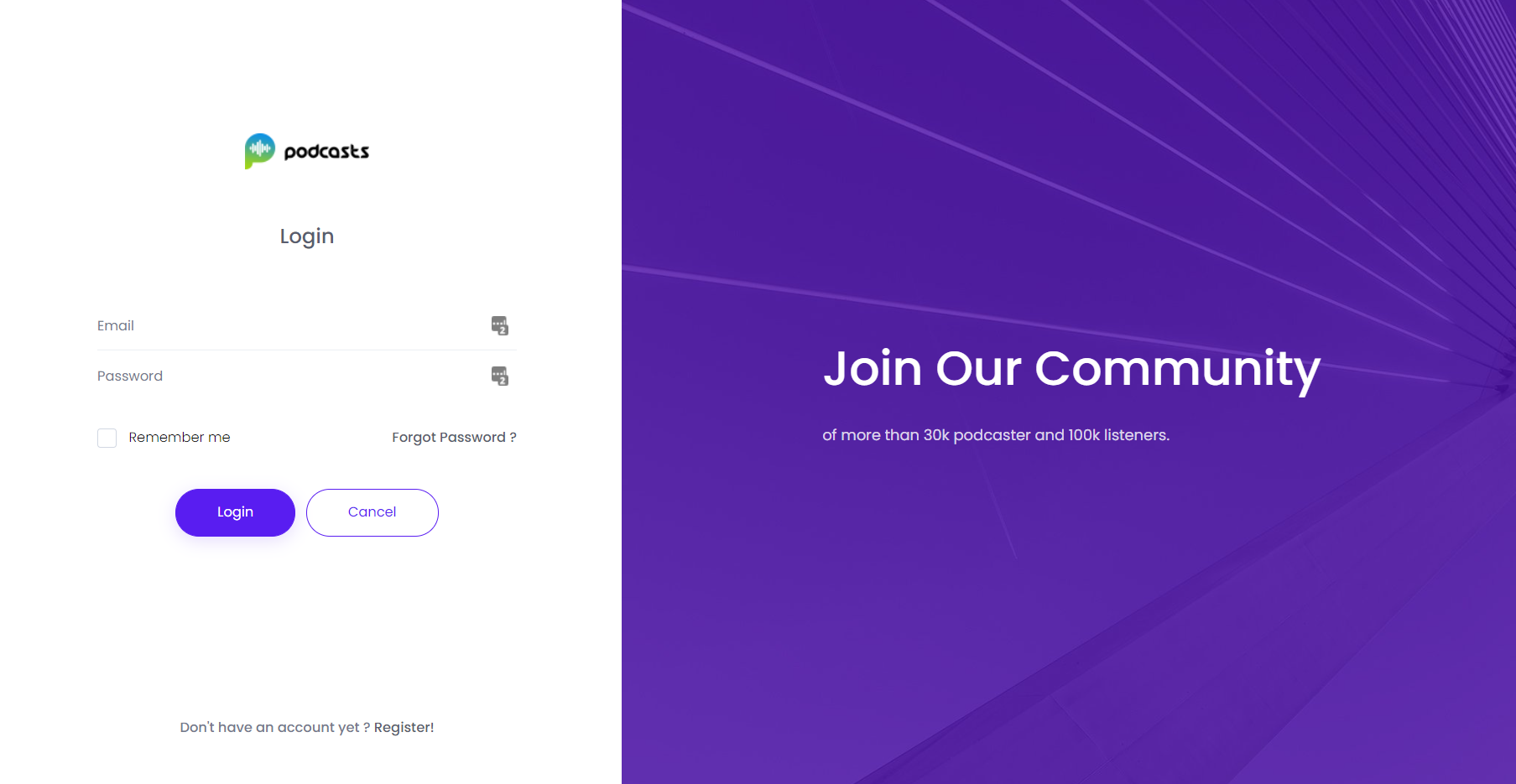 Step 4 - On the account dashboard click on your account name and there will be a dropdown menu where you can select my profile to edit it. (Indicated by the yellow markings)


Step 5 - On the profile page select the "Change Password" tab and you will see an option to delete your account on the right side highlighted in Red.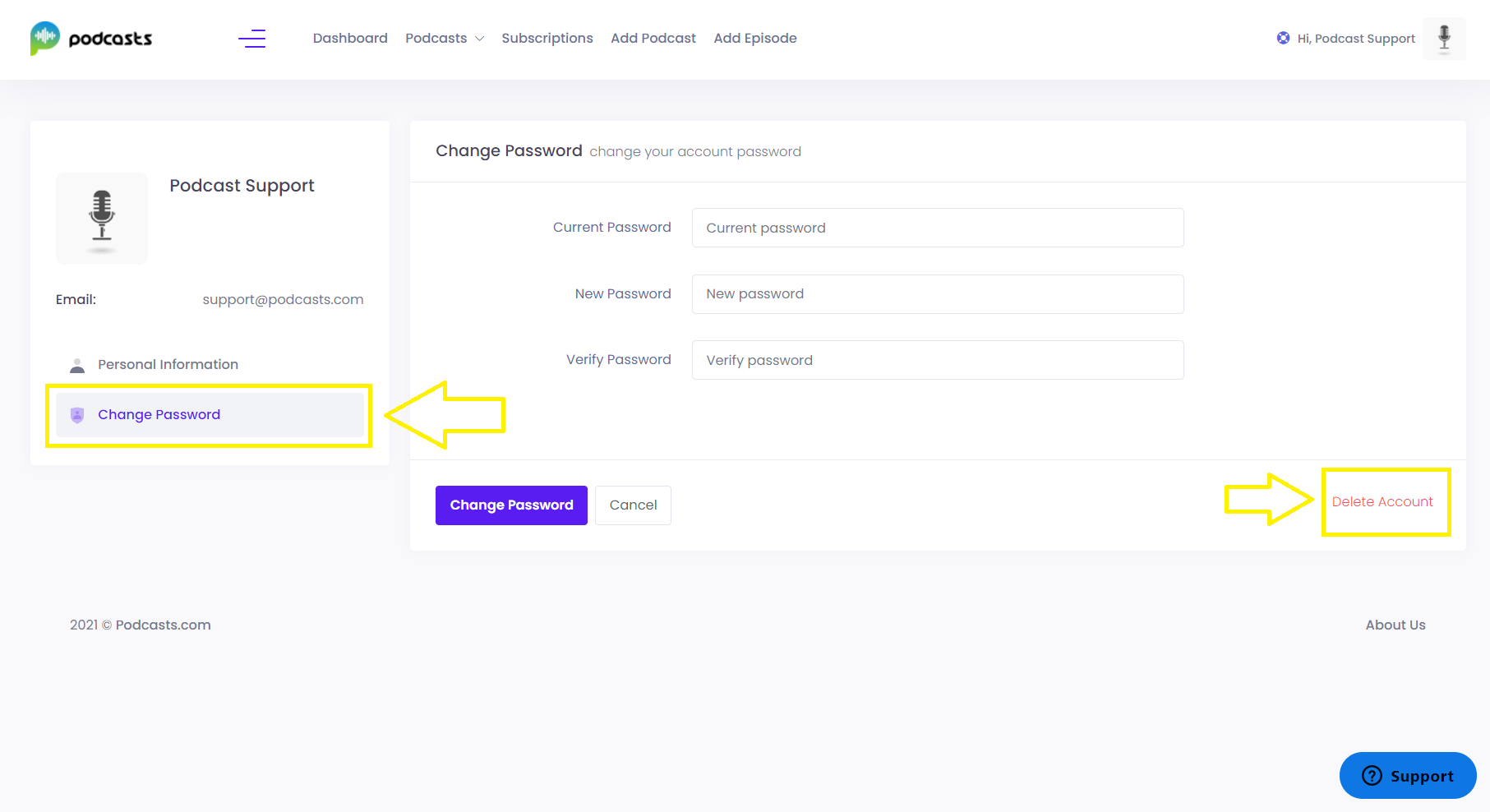 Step 6 - Upon clicking the "Delete Account" you will see a confirmation message asking if you are sure to delete your account. Select yes if you are sure to delete your account.

Note: Once your account has been deleted, all the podcasts and episodes related to it will be deleted and you won't be able to undo this!


You will receive an email to your account informing you that your podcasts.com account has been deleted.