To submit podcasts to Google Play, kindly follow the step by step instructions below: 
1. Login to Podcasts with your podcaster account. 
2. Click your podcast's title inside the dashboard, you will be redirected to the podcast page. 
3. Click the box "Podcasts.com RSS Feed URL", and copy the link of your RSS Feed. 
4. Login to your Google account. Skip this step if your Gmail account is logged in. 
5. Visit Google Podcast portal.
6. Click the "Add a Podcast" button.
7. Accept the "Terms and Conditions".
8. Paste your podcast's RSS Feed in the box. Before submitting your podcast, make sure that there is at least one episode published inside the podcast. Then, click "Submit RSS Feed".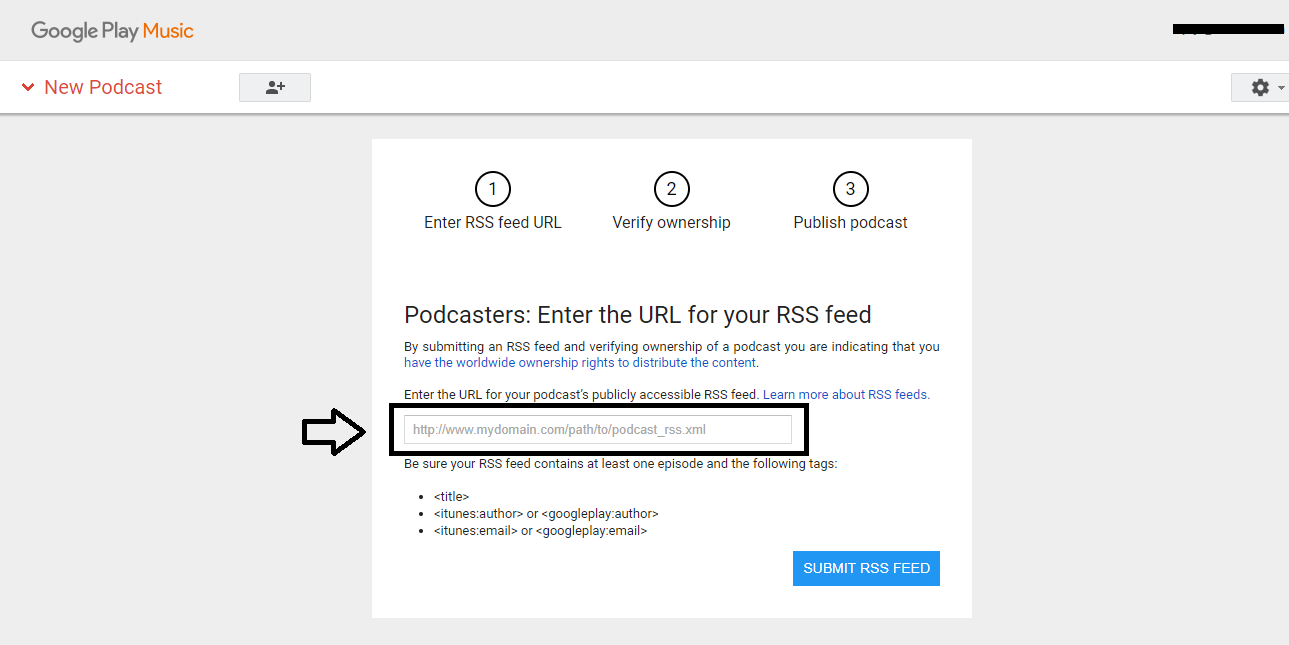 9. Verify podcast email by copying the code sent to you and paste it in the field.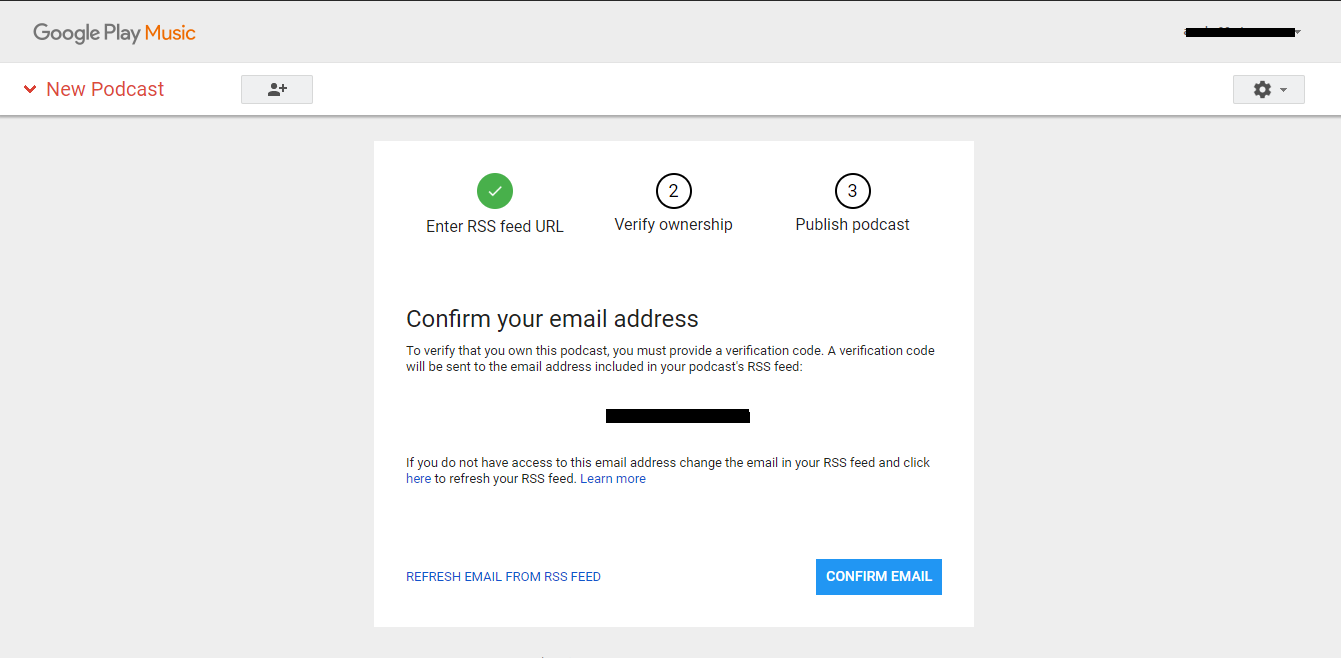 10. Review your podcast info (e.g. episode title previews, podcast title, and logo).
11. Click publish podcast and wait for approval. Approval takes a couple of days since someone has to manually approve the feed.
Note: You will know the podcast is approved once you see it inside your Google Play podcast dashboard with a status "live".