Reasons why should you consider deleting your Podcast.
For it can be an old running podcast that you want to delete.
Don't have time to manage and upload new episodes for your listeners.
Created a podcast on the wrong platform.
Please take note that deleting a podcast is irreversible, and will result in the removal and deletion of all episodes, MP3 files, hosts, cover art, header art, and all other associated content. Once a Podcast is deleted, there is no going back.

Here is a step-by-step guide on how to remove a podcast.


Step 1- Go to our website (https://www.podcasts.com).

Step 2-Upon arriving at the homepage in the upper right corner of the page click "Login". (Indicated by the yellow markings)
Step 3- On the login page fill up the necessary login details.
NOTE: Use podcaster login credentials to access podcaster dashboard.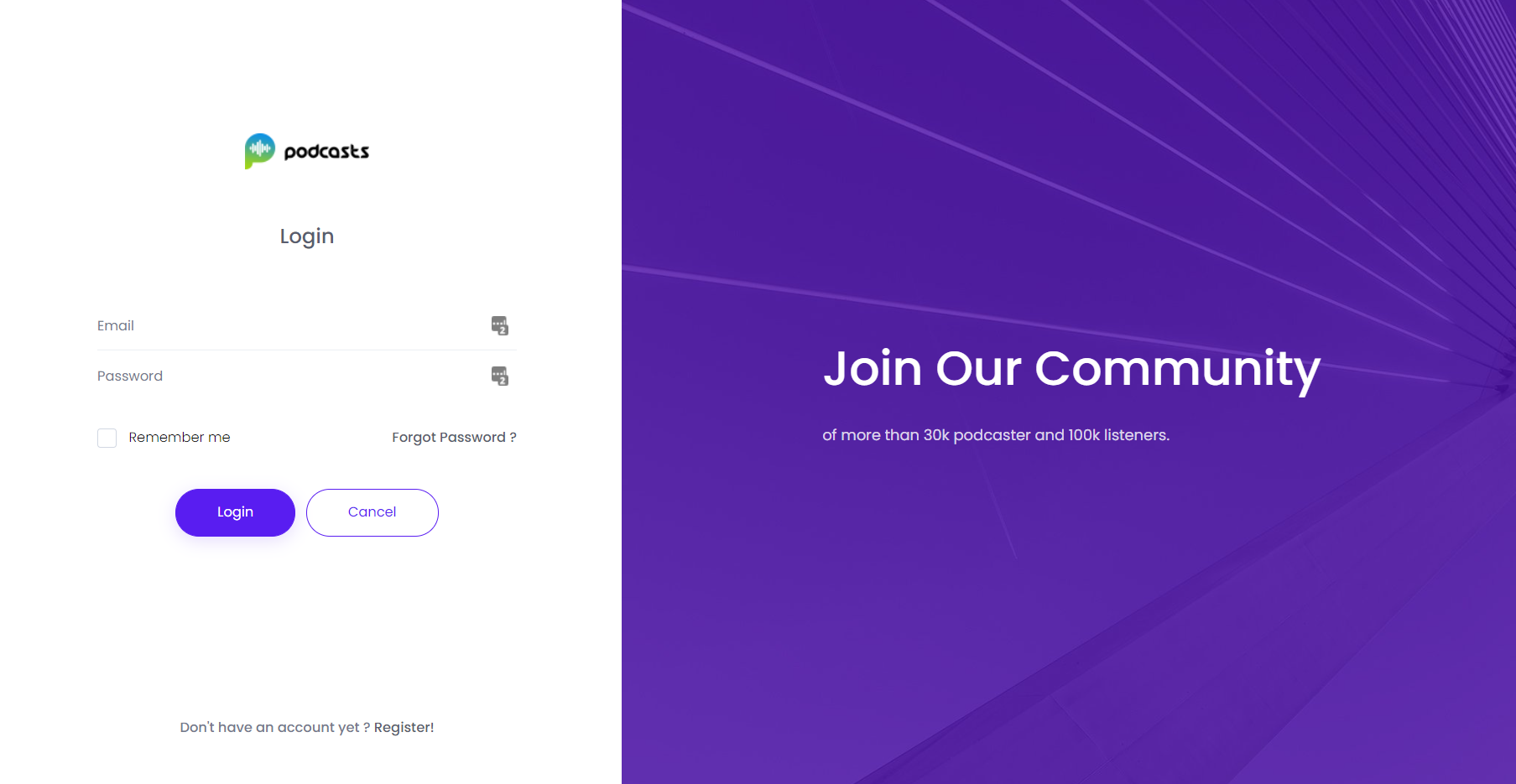 Step 4- On the account dashboard click on Podcast dropdown and select Hosted. (Indicated by the yellow markings)
Step 5- In the list of hosted podcasts select the one you want to delete and click "Manage".
Step 6- On the selected podcast page you will also see the summary of your current info of the selected podcasts. Scroll down to the bottom of the page and click the "Delete podcast".(Indicated by the yellow markings)
Step 7- You will be prompted to confirm your deletion process. Follow the instructions conveyed in alert prompt screen.
NOTE: Podcast and all related content like audio and images will be deleted. This action is not reversible.